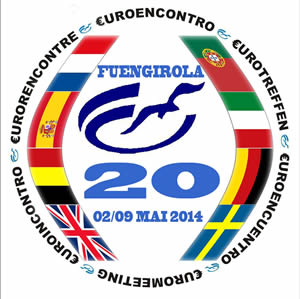 In 2014, the European retired workers of the banks will celebrate 20 years of sharing hard working and convivial moments.
As usual, we will have some days of work in the Group of Study and Work (GET) in order to prepare the conclusions of the subject studied in Tossa de Mar: How will the European Union overcome the current financial crisis and what will be the role of the future retired workers? The different meetings of the Board of Directors and the Delegate Assembly will also be hard working moments. On Wednesday (May, 7th) everyone will have a chance to take part in the General Plenary Assembly during the debate session.
From a tourist and cultural point of view, we have chosen a high quality hotel in Fuengirola with excellent services: playing room, after-dinner shows, free Internet for everyone and direct access to the beach.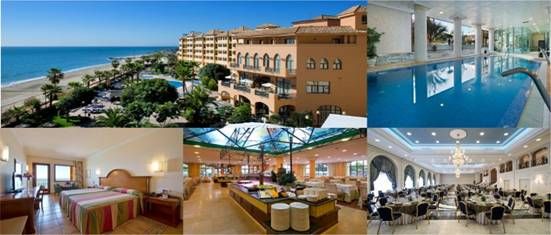 We will be in Andalusia, a Spanish region very influenced by the Arabic culture, and we will have a chance to see some of its most important cities, its beautiful Mediterranean landscapes and its genuine, white-coloured villages.
In Malaga, we will visit its impressive Cathedral and will take a walk in its mysterious alleys. We will follow the paces of Pablo Picasso and will go up to the Gibralfaro, where we will be able to contemplate and admire the city and the Mediterranean see.
We will also take a walk in the old quarter of Marbella with its full of flowers alleys, and will see plenty of big private yachts of the Mare Nostrum in Puerto Banus.
We will visit as well Frigiliana ", white village" of Andalusia, Mijas, Puerto Marina, in Benalmadena, and "Balcón de Europa" (The Balcony of Europe), where we will experience the symbiosis between the sea and the earth.
We will also go two days to the mythic Andalusian cities of Cordoba and Granada. In the historical city of Granada, that has been given the status of World Heritage site, we will visit the Cathedral and the monastery of La Cartuja, as well as its Arabic medieval area. In Cordoba we will see the Mosque and the Hebrew area, two World Heritage sites.
We will also go visit the oldest Andalusian winery (Bodegas Alvear) and taste the genuine wines of this region.
This is, so, our commitment for the twentieth anniversary of our European Group. We count on you, do not hesitate to make your registration as soon as possible!